Great belated addition to the "Big Read" hosted by Lansing Community Library from my uncle.
As a Matter of Fancy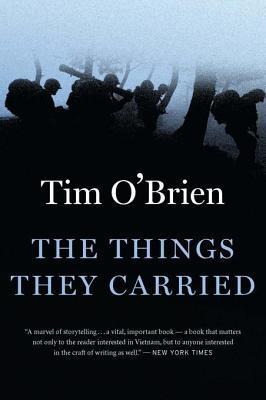 Book Review: The Things They Carried by Tim O'Brien
A 1990 memoir about Vietnam. A memoir is kind of true and kind of a lie. Boring parts left out, names changed, that sort of thing. Besides a war story is hard to tell straight because, even if you're there, you're not always sure what's happening.
It's a war story. Not blood-and-guts, though people die. Not heroism, though people are heroic. A very human reflection on a very inhuman activity. O'Brien captures the ambivalence of combat and danger. The bonding of warriors and the dealing with death and destruction.
One casualty of the "all-volunteer Army" is that
View original post 241 more words